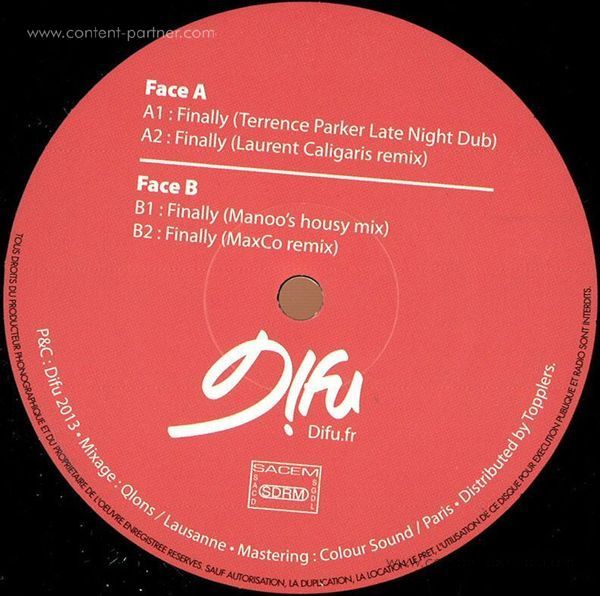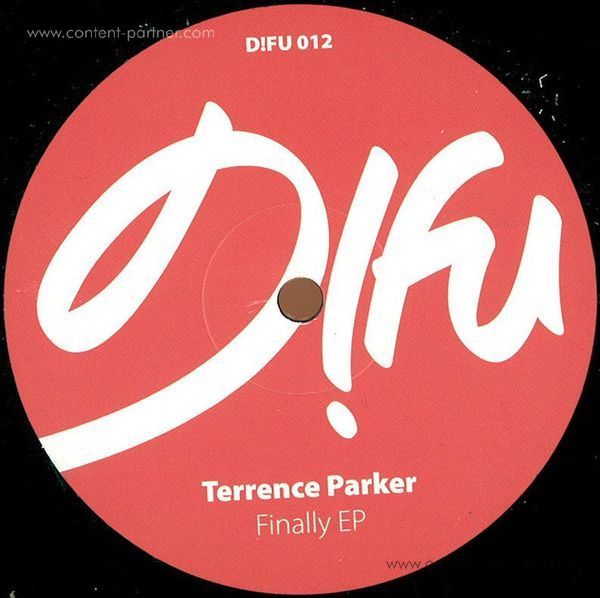 Um den Artikel zu bestellen bitte dem Warenkorb hinzufügen und zur Kasse gehen.
1.
Terrence Parker Late Night Dub
---
2.
Laurent Caligaris Remix
---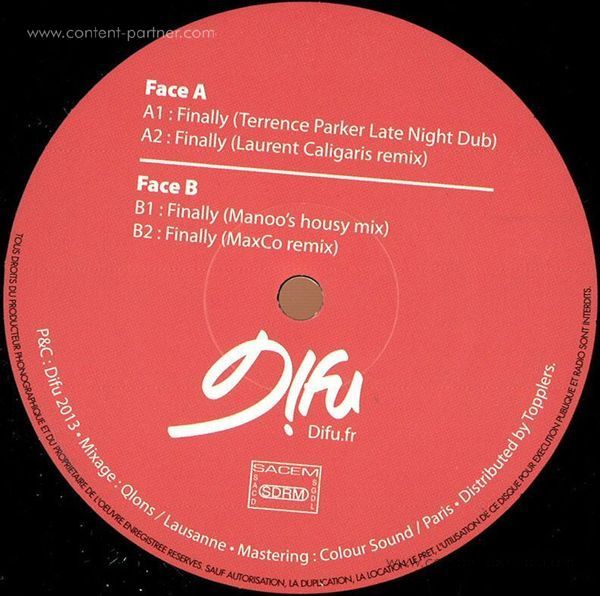 Beschreibung
Terrence Parker is a Detroit legend and to celebrate this first edition of 'Finally' (Terrence Parker Late Night Dub), in the pure house tradition with shaking bass, glamourous vocals, strings and piano, we decided to asked a remix to the one in France that keeps the House's flag high and strong: MANOO. Maya Jane Coles' remixer, mixed on Panorama Bar 04 by Nick Höppner, signed on such Labels as Deeply Rooted House, Real Tone Record, ... With Manoo 's remix, the vocal has been changed in an hypnotic Mantra, Synths are like rolling waves and the drum section is like a heartbeat.



Also two others remixers from the D!fu's team lead the track in real different directions: Laurent Caligaris choosed the Love and deep side: nostalgic and beautifull. MaxCo found the Dark side of the deepness, miles away from the original reconstructed on rythmics, ambiance and deep synths."



Already support from Norm Talley, Ata, Laurent Garnier, Fabrice Lig, Enola, Claude Monnet, Grego G, Patrick Vidal, Arno Gonzalez, Anton X, Krispaglia...