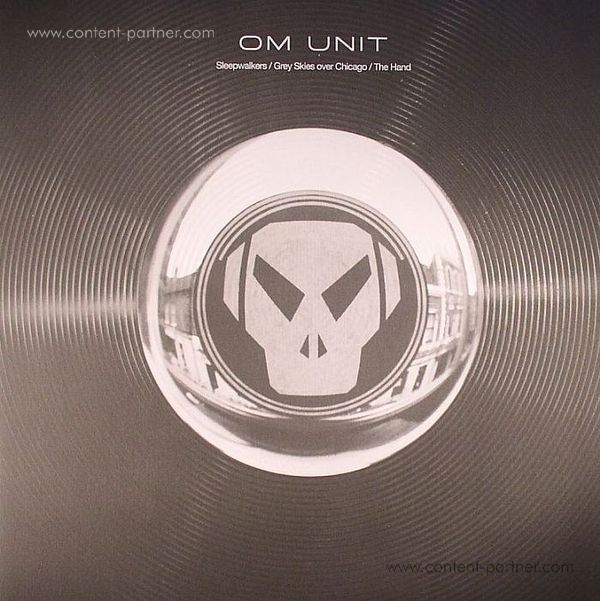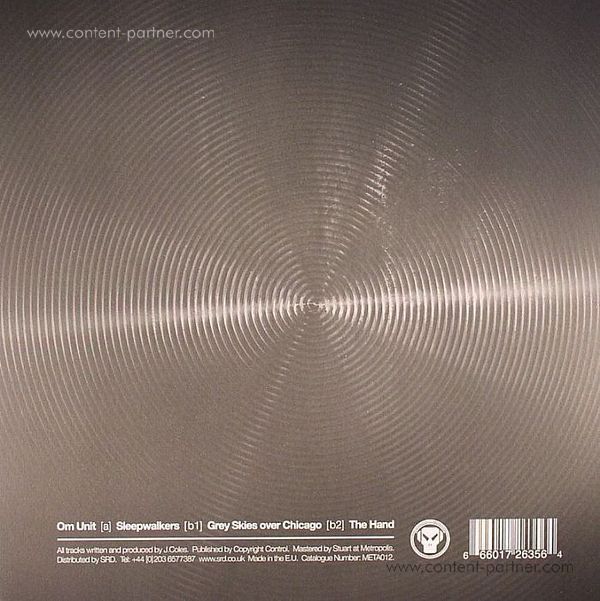 Sleepwalkers / Grey Skies Over Chicago
Um den Artikel zu bestellen bitte dem Warenkorb hinzufügen und zur Kasse gehen.
2.
grey skies over chicago
---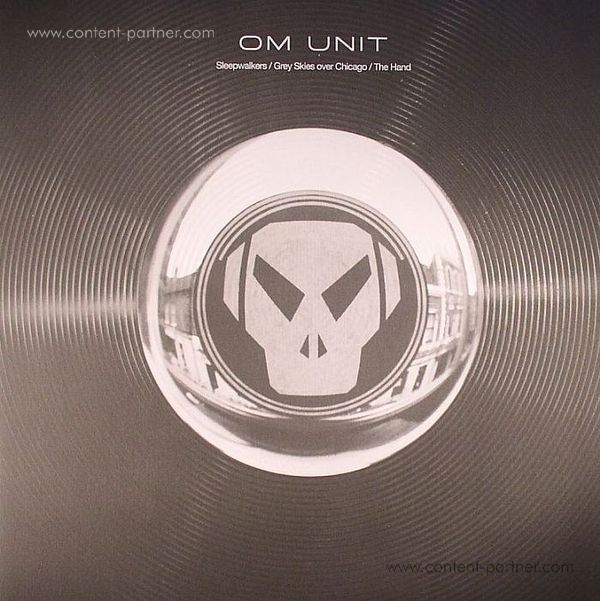 Beschreibung
In a world of saturation where so many others copy, emulate and imitate, Metalheadz once again continues on a path to create, push boundaries and originate.

Ahead of his forthcoming release on the next Platinum Breakz instalment, META012 sees the hugely talented Om Unit arrive on Metalheadz firing off a clear warning shot and sending out a clear message of things to follow.

With three stone cold future cuts drawing upon influences from a time when content and credibility were key, Om unit stays true to the original blueprint and delivers a 12" which demonstrates why he is clearly pack leading right now, issuing quality with the metaphorical confidence of a lone wolf circling a field of sheep.

All three tracks are a clear marker of Om Units sublime versatility, all healthily stamped with his unique production signature and incorporating a perfect contrast of evocative soundscapes against a 6ft deep brick wall of drum weight that hits at heart level, there is no subtlety here - simply music with intent and clear purpose, music which flies the Drum and Bass flag with pride and demands respect and attention.

To finish off the release, the vinyl salutes back to early origins of the label and includes all three tracks on one lovely piece of black vinyl gold, the lead track A side and two tracks on the flip, all finished perfectly with original Metalheadz centre art to complete the package – You'll probably be best buying two, one to play and one to leave untouched!