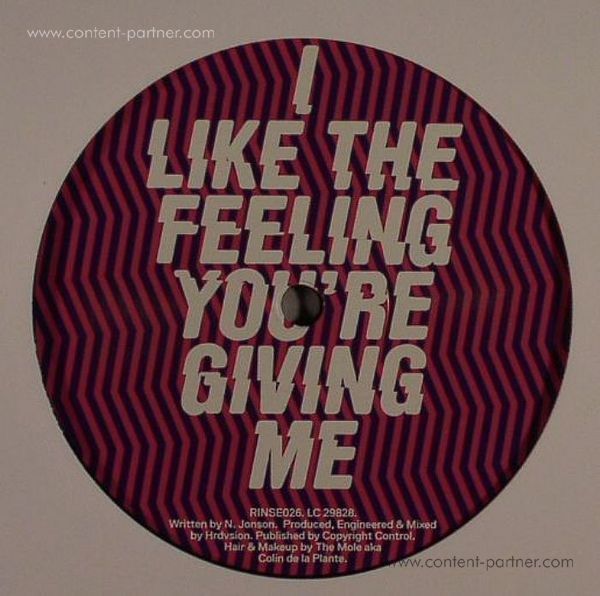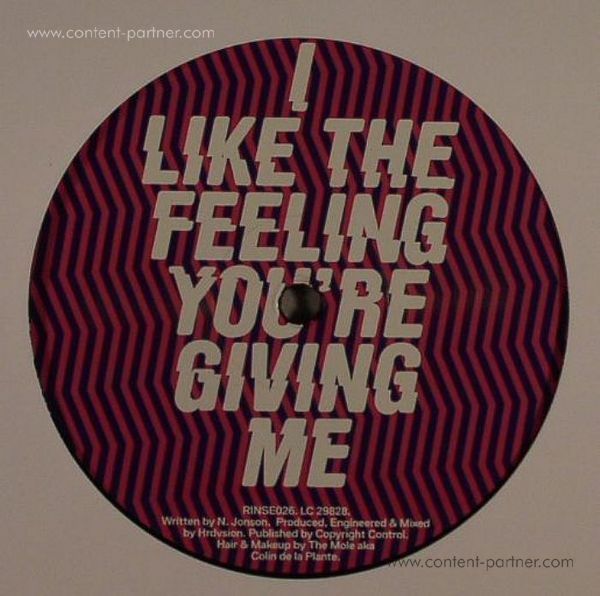 1.
i like the feeling you're giving me
---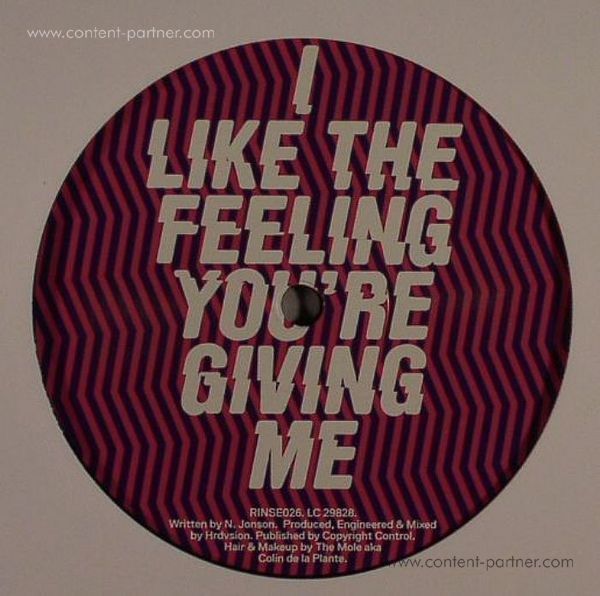 Beschreibung
His I Like The Feeling You're Giving Me EP for Rinse encapsulates many aspects of his sound, drawing strongly both from Detroit techno's woozy,
melody-soaked romanticism and the precision and intricacy of minimalist European house and techno. *It's an intoxicating blend. Its tracks are
immediate and rhythmically compulsive enough to draw dancers deep into its groove, yet find Jonson continually tweaking the music's depth of field to
disorient the senses. *The title track coasts along on a clipped, synthetic house rhythm and a thick, fuzzy bassline that springs up the register, while
melodic drones stretch out across its surface to prickle the skin. 'Barcelona' and 'Apocalypse6' are both more languid and more dramatic - the former
switches between periods of shimmering melodic respite and chugging forward drive, while the latter pairs hard-edged, acidic bass with a sinister
keyboard melody. And 'Feel You're Fading' is the EP's most intense moment and its highlight - a peak time track whose mirror-like synth shudders and
half-sung, half-yelped vocals plug simultaneously into both emotional and sensory responses.