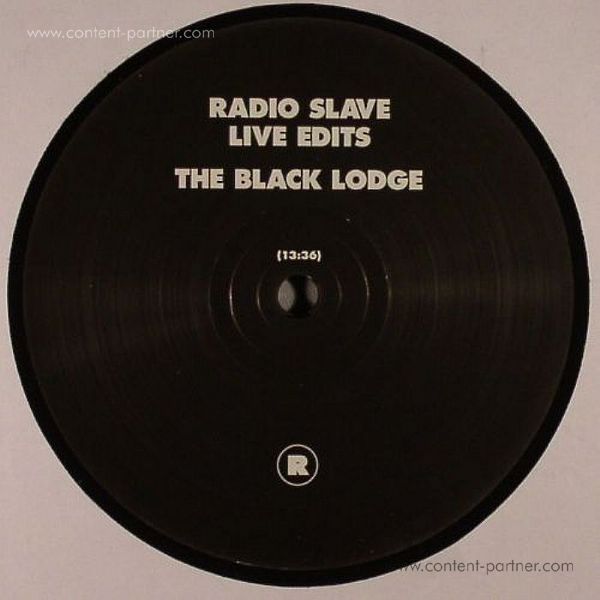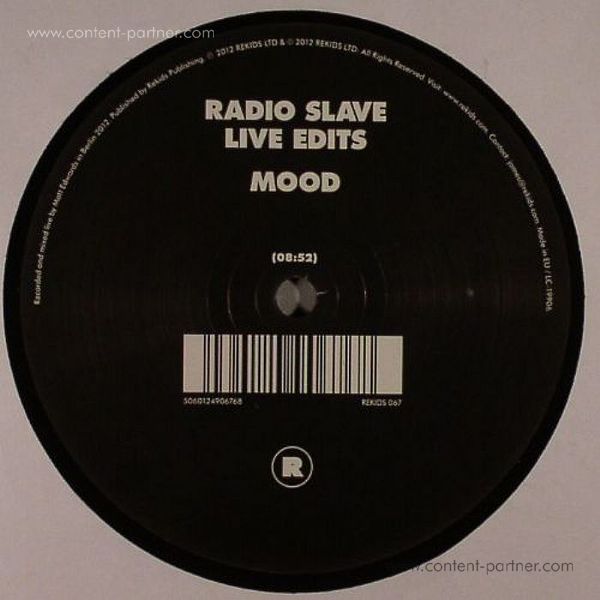 Um den Artikel zu bestellen bitte dem Warenkorb hinzufügen und zur Kasse gehen.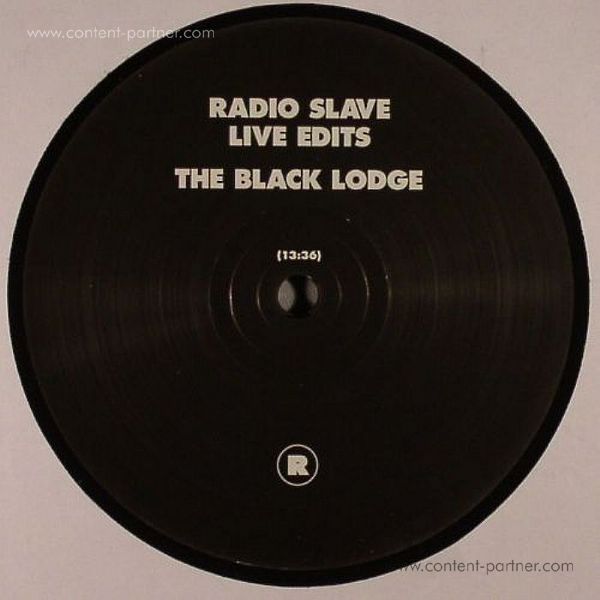 Beschreibung
back in stock!
On somewhat of a release roll at present, Rekids head honcho Radio Slave

decides to join in the fun with his first release on Rekids in over a year entitled 'Live Edits', and what a killer release it is!

As you approach the ominous concrete walls of the Berghain, passing through the paying and cloakroom areas and enter the cavernous main room to find

1500 bodies writhing to a relentless beat; don't be surprised if the soundtrack to that moment is 'The Black Lodge' over the coming months. This 13-minute beast rampages along; creaking, cracking and crunching at every possible opportunity. Indefinable sounds emerge from afar, only to disappear into the vortex and then reappear throughout to dramatic effect. A master class in automation, the elements echo, pan and filtrate, with only the finest sound systems able to truly do the production justice.

On the flip the mood lightens slightly with congas and shakers opening things up on 'Mood', paving the way for tribal rhythm. A heavily side-chained bassline enters the mix adding inescapable groove and acts as the driving force within the track. After a while strings appear and the track quickly gathers momentum climbing to a hypnotic and atmospheric climax.

With a string of well received remixes as of late including the huge rework of Nina Kraviz's 'Aus' released on Rekids and other remixes on labels including NRK,

Defected and CLR, plus 'Works 2': the second volume of his remix album due for release later this year, Radio Slave continues to demonstrate his intricate craftsmanship as one of the most prominent artists of recent times.