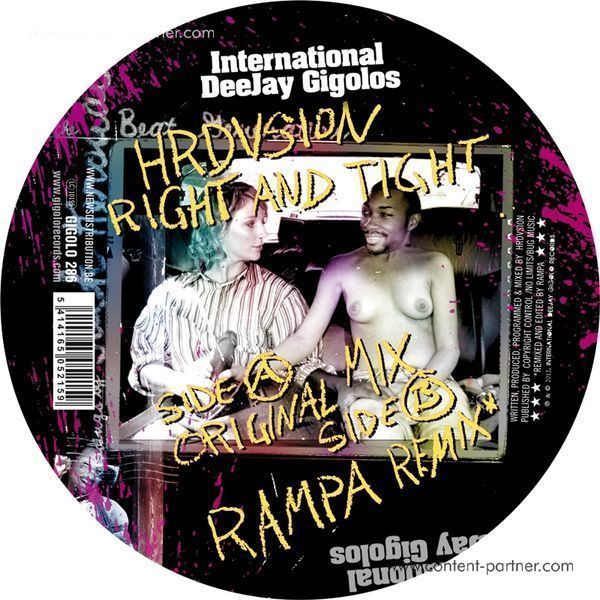 RIGHT AND TIGHT EP (RAMPA RMX)
1.
Hrdvsion - Right and Tight (Original Mix)
---
2.
Hrdvsion - Right and Tight (Rampa Remix)
---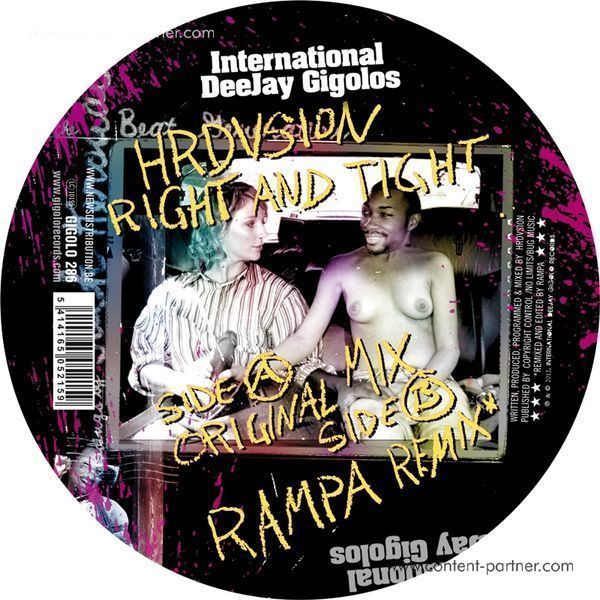 Beschreibung
Over the last decade, Nathan Jonson AKA Hrdvsion has built up a name for himself with his wildly free-spirited yet nuanced take on dancefloor electronics. After a string of releases, most notably for the respected Wagon Repair label, we are thrilled to invite Hrdvsion into the Gigolo brothel for his first EP since last summer.

"Right and Tight" is a rabid beast of a track, throwing subtlety out the window in favor of ribcage-crushing electro beats and brain-tickling synth freakouts. This one is intended to leave puddles of spinal fluid all over the dancefloor!

On the flip, "Right and Tight" gets a proper reworking: Rampa, known for his frequent collabs with Re.You on Gigolo, Souvenir and Upon You, goes at it solo with his remix, sending the little troublemaking brat off to boarding school, offering a mellow, floaty interpretation to contrast the fierceness of the original version.

And because cyberspace can fit a lot more music than a 12", Hrdvsion offers two additional tracks for digital download: "No Need for That" is a feisty, stomping creature with French lineage, and "Spezi Friend" is a somber but intense ten-minute number, the perfect soundtrack to your next funeral rave.