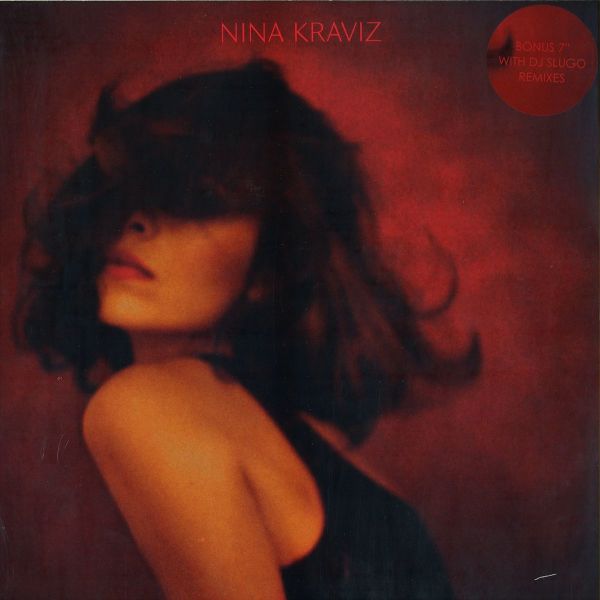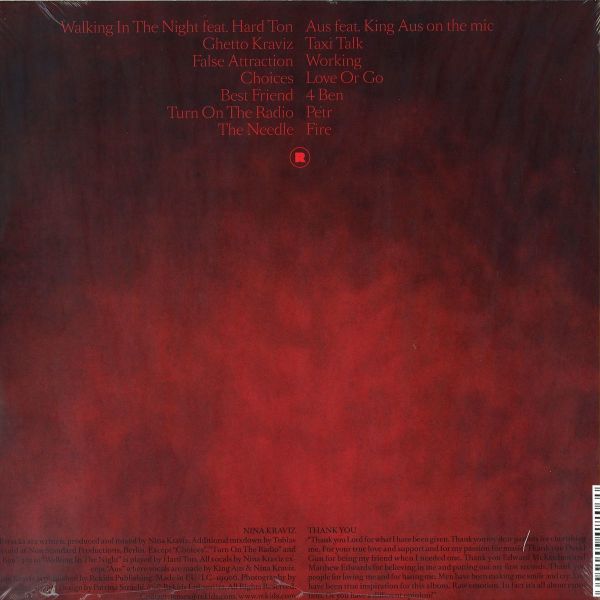 Nina Kraviz LP (2019 repress)
Genre:
Electro / Electronic
Um den Artikel zu bestellen bitte dem Warenkorb hinzufügen und zur Kasse gehen.
1.
Walking In The Night Feat. Hard Ton
---
2.
Aus Feat. King Aus On The Mic
---
15.
(7") Ghetto Kraviz - Dj Slugo Juke Remix
---
16.
(7") Ghetto Kraviz - Dj Slugo Juke Remix 2
---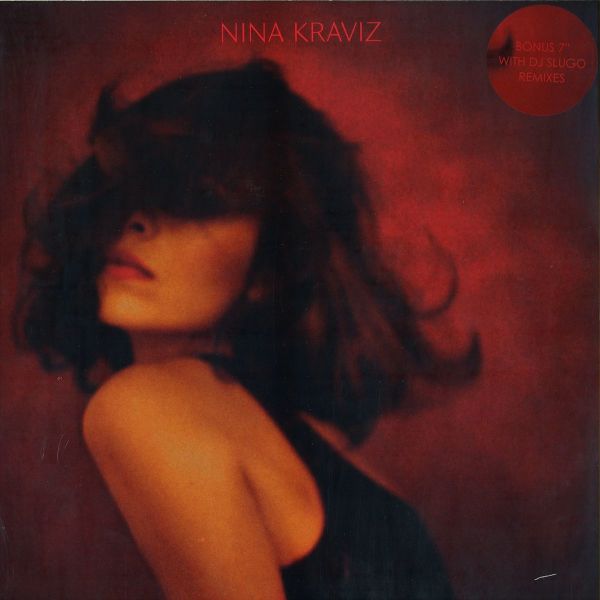 Beschreibung
2019 repress (no bonus 7inch included)

One of the most eagerly anticipated electronic albums of 2012 is finally released! After a series of groundbreaking singles: 'Pain In the Ass', 'I'm Week' and 'Ghetto Kraviz' (featured here) Muscovite Nina Kraviz is set to release her eponymously titled debut artist album on Radio Slave's superb Rekids imprint.

Nina's album is a combination of stripped-bare house, deepest Detroit sounds via beautifully ambient pockets and more soul infused slo-mo jams, all coated with an authentic analogue finish and Nina exquisite vocals. The music is emotive and engaging, whilst being something truly original and inspirational. The album features collaborations with Hard Ton and King Aus. Playing out like a full artistic statement rather than just a collection of tracks, the odd time signatures, innocent and waify vocals, muted acid lines and hypnotic loops layered up by Nina all work subtly at pulling you into her world. A superbly, executed and accomplished debut album that has already set the bar high for electronic albums this year.