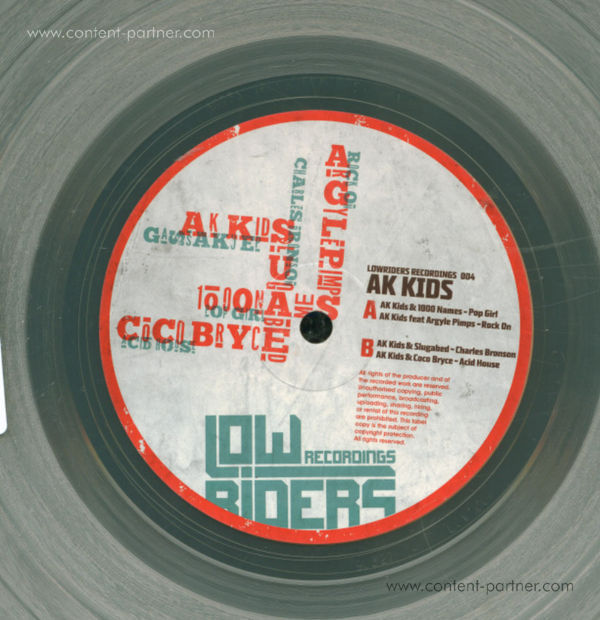 1.
AK Kids & 1000 Names- Pop Girl
---
2.
AK Kids feat Argyle Pimps- Rock On
---
3.
AK Kids & Slugabed- Charles Bronson
---
4.
AK Kids & Coco Bryce- Acid House
---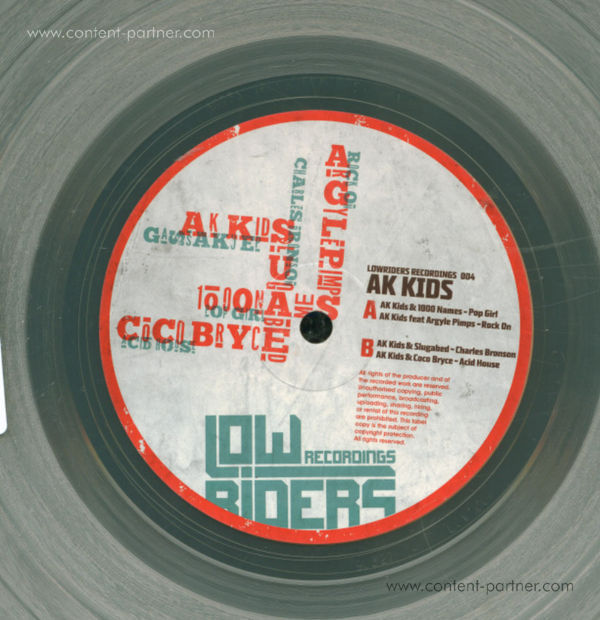 Beschreibung
We're proud to present our 4th release, with the Scottish AK Kids.

AK Kidsare Tommy Forrest (aka Akira Kiteshi) and Steven Hyslop. Over the past 7 years they have worked on various projects together - from Disco Pop Hip Hop loving 'The Matchstick Men' , Hardcore Screamadelic '10dB' to freestyle Jazz 'Ambient De Zaaj' & Jazzy Hip Hop 'Betamaxx'. 2008 spawned a new project and AK Kidswere born.

The idea for this EP came about from us wanting to work on a collaboration album featuring some of ourfavourite artists. "We soon realised that it would take far too long to get all the artists to submit their parts in time so we decided to do a series of EPs. This is Vol 1 of that series. We wanted to work with artists with a different sound from us as we thought this would make for the most interesting collaborations."

None of the tracks on the EP have the same sound but somehow it works. All the artists we approached were keen to be involved which was great for us. They decided to call the EP 'The gassAKu EP'. Gassaku means collaboration in Japan!

A side opens is with 1000names in the collab which treats us on some as familiar as impressive seduction. We go wild with the Argyle Pimps, a rap duo from the USA. The boombap slickness combined with the band feel makes a big party tune: chicken run!

The B side kicks of with some mayhem created with the King of dirt: Slugabed. Some f***d-up juvenile playing here! Closing collab is with Coco Bryce is madly crooked and covered with some edgy sparkles!