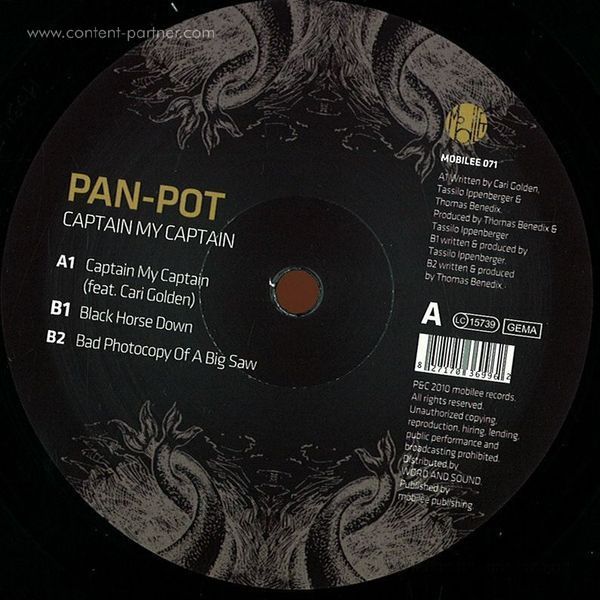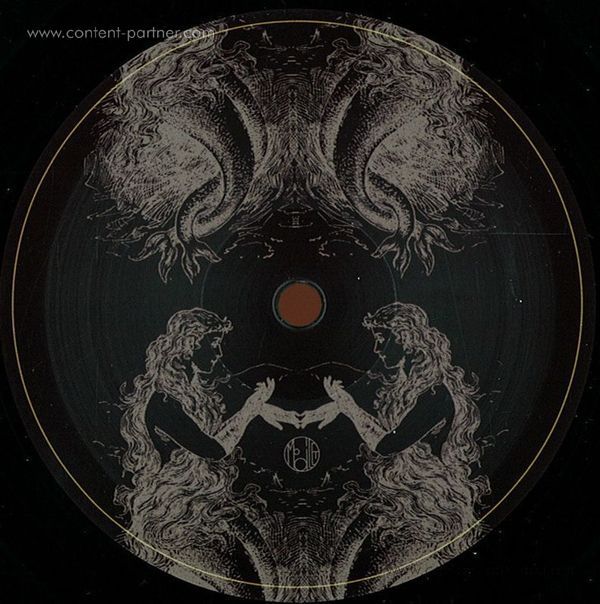 1.
Captain My Captain (Feat Cari Golden)
---
3.
Bad Photocopy Of a big Saw
---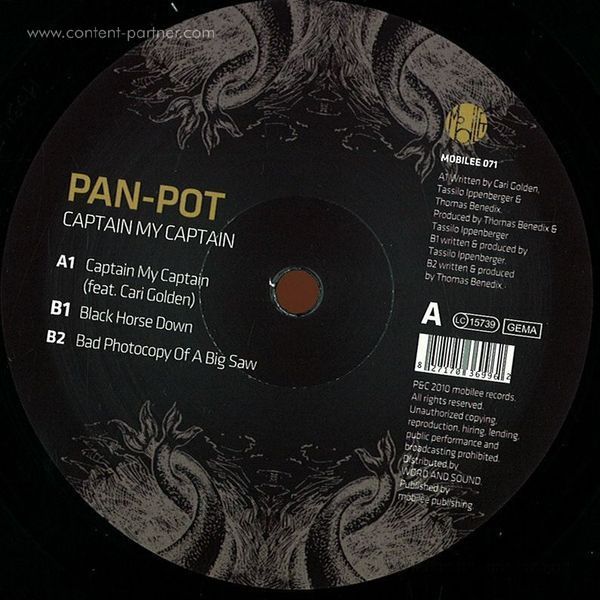 Beschreibung
AVAILABLE AGAIN!

If you're a fan of Techno, we have something you might be interested in… Pan-Pot's busy touring schedule over the Summer no doubt inspired their upcoming 12? 'Captain My Captain'. Having performed for countless festivals and main-stage crowds, their new tracks put forth glacial soundscapes so epic they could sink the Titanic. If it's possible to say this, title track 'Captain My Captain' is actually the more restrained and studied of the three - featuring vocals written and recorded by Los Angeles based studio vocalist and label freund Cari Golden, who was also wrote and performed the vocals on Anja Schneider's recent release for the Hi Five! mobilee compilation 'Something Left'. Meanwhile, 'Black Horse Down' and 'Bad Photocopy' have everything a true Pan-Pot fan could ever wish for - think dark and heavy, builds and drops, synths and loops - true four a.m. grit to get your hands in the air and keep you raving until dawn!